The Blog
18th May 2017

That's Amore!

This has to be the best roadster for 2017.
The Aprilia Tuono V4 1100 Factory -
Check out the Specifications - Aprilia Tuono V4 1100 Factory
_________________________________________________
16th April 2017

A Lens for Portraiture!

One of the benchmark lenses for portraiture is the Canon 85mm f1.2 L II Prime Lens which boasts a light sucking 72mm glass size and weighs in at 1025g. Its not inexpensive at £1,768.00 and when you add it to a Canon 35mm 'full frame' camera like the Canon 6D DSLR then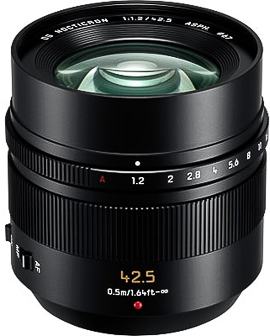 the total cost for the combo comes in at around £3,042.00 and the combined weight for carrying around is 1,780g. There is no image stabilisation in the lens or the camera.

Another option is the Leica DG Nocticron 42.5mm f1.2 OIS Prime Lens which boasts a 67mm glass size, an 85mm field of view and weighs in at 425g. The Nocticron also boasts image stabilisation and costs around £1,099.00 and when you add it to the Panasonic G80 Micro Four Thirds Compact System Camera (G80 in the UK) with its 2x crop digital sensor then the total cost for the combo comes in at £1,748.00 and the combined weight is 930g which is light enough to be carried in the hand all day long with a wrist strap for backup should it slip.

The Nocticron is a formidable metal lens and is only 3.02" in length (without the hood fitted) and with its image stabilisation which marries to the 5 axis image stabilisation of the G80 camera, the combo offers top end image quality with 4K video thrown in.

From the Internet - The Panasonic F1.2 ASPH Leica DG Nocticron O.I.S. Lens for the Micro Four Thirds system is a fast portrait lens with maximum f1.2 aperture and Optical Image Stabilisation. The aperture ring on the lens barrel allows direct, intuitive control over aperture settings so you don't have to take your eye off the subject and potentially miss the shot. Optical Image Stabilisation effectively compensates for any camera shake, ensuring your photos are crisp and clear, even in badly lit environments.
The Devil Blues -
_________________________________________________
16th April 2017

Battle Chess!

When I was a kid at school and the weather rained off our football games, we played mini chess on a pocket chess board during the lunch break. There were no distractions like mobile phones, tablets or the internet but losing sucked.

As I grew older, chess was put on the back burner but I still managed time to teach my first born son (when he turned 4 year old) how to play it. These days, in retirement, I am back into it again and playing one to one against artificial intelligence on my Lenovo Laptop (offline) but losing still sucks.

Battle Chess costs £10.00 when you purchase online and then download over the internet to your PC, Laptop or many other types of devices. You can play multi-player or single player against AI and for those who wish to learn chess, there is a tutorial.

Check it out -
_________________________________________________
12th April 2017

The Bet!

A couple on an African Safari witnessed a small antelope being chased by a cheetah.

The husband remarked "I bet the antelope gets away" - the wife replied, "if the antelope survives, I'll give you sex every day for the rest of your life"

Check out the result -
_________________________________________________
5th April 2017

Vinyl - The Blues - In Camera Jpegs - America!

I fixed my turntable this morning, it required a couple of new belts as the old ones, some 20+ years old, had given up and fallen to bits. I am into the blues and jazz these days and there are literally stacks of vinyl out there to be had for my favourite music.
I have been setting up the menu (Colour Saturation/Contrast/Sharpness/Etc) of my Panasonic G6 Compact System Camera to shoot only jpeg files because I am fed up post processing RAW digital files in Lightroom - its taking too much of my time. The Panasonic G6 has the ability to set high resolution, highlight warnings and automatic dynamic adjustment for dark foregrounds and bright sky scenes, so the in-camera images are very reasonable.

The G6 has since been upgraded with the Panasonic G7 and now the Panasonic G80 Micro Four Thirds Compact System Camera (G80 in the UK) with its 2x crop digital sensor. The other day, I captured these camera jpeg images with my G6, when I was out a walk with Brad my dog -
Please click on a thumb image and it will load full size in a window. They are straight out of the camera, so please give them time to load. NOTE: The web page does not display them properly, so save them down to your device and view them there.

The other day, I was watching a documentary on the American Military Defence Trade Fair and taking in all those weapons that the USA had developed. Those drone planes are awesome and they can be programmed to fly on their own to a designated target, kill people and then return to base all by themselves - how cool is that?

When I think of the Americans -
_________________________________________________
29th March 2017 - Updated with Video Reviews

Camera System Investment?

For the budding photographer who wants to step up from a point and shoot compact or has decided to move on from film to digital, there are a multitude of camera and lens choices.

Each to their own but if I were to start again, I would purchase a digital camera and one quality premium lens that were both compact and lightweight. They would have to produce excellent image quality for a maximum print in a CEWE Portfolio or framed on the wall for up to A3 (420mm x 297mm - 16.54" x 11.69") in size.
I would want to shoot street, landscape and family photography whilst 4K video would be a nice add-on. Ideally this one lens system should make for a nice
travel solution and because I don't want to carry around a tripod, I would want image stabilisation of the highest standard. From previous experience, I know that a lens focal range of 24-120mm with larger optics, say 62mm filter size and the option to shoot at 24mm at aperture f2.8 in lower light conditions would make for an ideal choice. The lens should, within reason, deliver reasonable bokeh for portraiture at around 85mm at a maximum of f4 aperture up to 120mm at the long end of the range.

There are many photographers who want to retain the purism in their digital photography so a digital camera that can be configured
in its menu to shoot jpeg files which are used - straight to print - is desirable. A bonus in the configuration would be the ability to set high resolution, highlight warnings and automatic dynamic adjustment for dark foregrounds and bright sky scenes.

Gordon Laing has written a great book on how to get the best images out of your digital camera and how to capture them - well worth a read. Further information at Gordon's Website.

Today, my choice would have to include value for money and what better choice than the Panasonic G80 Micro Four Thirds Compact System Camera (G80 in the UK) with its 2x crop digital sensor and a Leica DG Vario-Elmarit 12-60mm f2.8/f4 OIS Zoom Lens
with it's 24-120mm field of view. Both have image stabilisation which compliment and work with each other and the camera also includes 4K video. NOTE: This is a premium f2.8 aperture lens and not the f3.5/f5.6 kit lens shown in the top video link.

The G80 digital camera shoots RAW files (for post processing) and camera jpegs and is selling for around £629.00 vat inclusive in the UK and the Lumix 12-60mm f2.8/f4 lens for around £879.00. Various Sandisk memory cards are available but a high speed one, the Sandisk 32GB Extreme Pro 280MB/s UHS-II SDHC/SDXC Card which is ideal for stills and video, comes in at around £69.00.

It seems like a great deal of money at £1,577.00 vat inclusive but it is probably all that you will ever require for a camera system. Panasonic offer a complete range of lenses for this camera, even a long range Panasonic Lumix G Vario 100-300mm f4/f5.6 OIS Zoom II Lens with a 200mm to 600mm field of view and the ultimate portraiture lens, the Leica DG Nocticron 42.5mm f1.2 OIS Prime Lens.

Leica DG Vario-Elmarit 12-60mm f2.8/f4 OIS Zoom Lens Reviews -
Check out this LINK for an idea of lens focal range/field of views - please give the simulator time to load. Remember that the lens 12mm-60mm focal range will have to be set on the simulator at 24mm-120mm to get the correct field of view from the G80 2x crop sensor.
_________________________________________________

23rd March 2017

Motorcycle or Dog!

I can never figure why some folks get a dog and then pay someone to look after it whilst they are at work.

My dog Brad is my best pal and if it came to a choice between a motorcycle or Brad, well it would be the same answer as in my favourite advert -
_________________________________________________
6th March 2017

The Changing Face of Photography!

I read the other day that camera sales have dropped dramatically since 2010. I am not surprised and I guess there are various reasons, not least that most folks in the UK are working longer and earning less. The older generation, who normally have disposal income, have been hit hard with pitiable pension rises and crippling low interest returns on their savings. So it is no surprise that photographers are thinking twice about purchasing a new camera system or upgrading their old one.

Perhaps, the reason that camera sales are on the decline is because many photographers have begun to realise that up to an A3 (420mm x 297mm - 16.54" x 11.69") print size on the wall, captured with a camera using an ISO:100 to ISO:800 rating (in reasonable light) it is extremely difficult to tell the difference in the image quality between a £3.5K camera and one that costs a lot less than £1K, especially if both cameras have a decent lens attached. So why upgrade, when your existing DSLR, compact system camera or even premium compact can deliver on that image quality?
Many photographers give up because they have lost that feeling of satisfaction with their work. I am sure that finding a niche project will deliver a feeling of achievement and contentment in your photography although travelling through the Amazon to find lost tribes might prove difficult? A few portfolios of A3 prints with some framed on the wall to stimulate social conversation, is more desirable than a 1,000 images on a computer hard drive that most folks will never see. It's no wonder that 35mm film photography is back in vogue.

I am sure that in 2017 we will see some serious price drops in digital cameras and lenses. We have been paying over the odds for years. Don't be surprised that by March 2018 we will witness the demise of some camera and lenses manufacturers; perhaps, not so much a demise but a withdrawal from that side of their businesses.

The UK will sooner than later, experience another financial crash similar to 2008. We can blame it on Trump, perhaps the Russians or even the Brexit. The real reason will be that the country, having joined the European Union in 1993, (Treaty of Maastricht) is up to its eyeballs in £1.4 trillion rising debt and no living politician from any party will ever be able to reduce it.

On that happy note, I am heading out on a Street Photography' project.