The Blog
15th July 2017

Panasonic Leica DG Elmarit 8-18mm f2.8/f4 Zoom Lens!

My kit has never included a wide angle prime or a zoom as I have always considered it to be a lens that I would seldom use. Certainly for my street photography where the 'field of view' for the purist is usually 35mm or 50mm, a wide angle lens with a 16-36mm 'field of view'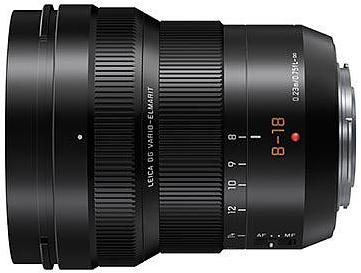 would seem to be a ridiculous choice. However a street photographer should not be constrained by 'purist' ideals.
I was watching 'How the West Was Won' and although the original film was shot with three cameras and the sections clipped together (in panorama style) it makes the wide angle perspective fascinating. Although to get in amongst a crowd on the street for a 16mm wide angle shot might prove a little intimidating?

The Panasonic Leica 8-18mm f2.8/f4 ASPH Zoom Lens sure fits the bill with it's 16-36mm 'field of view' but the £1,049.00 vat inclusive price tag is not cheap.

From the Internet - "Panasonic has the launched the second lens of the LEICA DG VARIO-ELMARIT F2.8-4.0 Series, covering 16 mm Ultra-Wide Angle to 36 mm with high mobility. The new LEICA DG VARIO-ELMARIT F2.8-4.0 Series achieves superb picture quality and high performance for both photo and video recording but remains compact in nature. The 8-18 mm F2.8-4 is fully weather-sealed and freeze proof (to -10° C) and has a Nano Surface coating to reduce flare and ghosting".

How the West Was Won -

Enjoy Etta James and Ingrid Bergman -
_________________________________________________
29th June 2017

Street Photography - Camera Conundrum!

I always intended to update my 2005 Canon 5D 'Classic' 35mm 'full frame' DSLR camera but every year, I keep putting the purchase off. The new Canon 6D Mark II DSLR has been announced and yet I remain hesitant even although I can afford it or the professional Canon 5D Mark IV camera, the natural successor to my Canon 5D.

My niche subject is Street Photography and I am printing at A3 (420mm x 297mm - 16.54" x 11.69") maximum size and posting images on my web (that are mostly viewed on tablets). The Canon 6D Mark II and the Canon 5D Mark IV images are overkill. Weight and size also have to be considered, especially if you are walking about all day with a camera in your hand.

A Panasonic G80 Micro Four Thirds Compact System Camera with its 2x crop digital sensor, and a Leica DG Vario-Elmarit 12-60mm f2.8/f4 OIS Zoom Lens with it's 24-120mm field of view delivers similar image quality at A3 print size (or smaller) than either one of the Canons fitted with a Canon 24-105L Mark II Zoom Lens.

For digital 'Purism', the Panasonic G80 + Lumix 12-60mm lens will also deliver cracking digital jpeg files straight out of the camera, ready for the web or for that A3 framed print on your wall. When you take all the facts into consideration, especially the size, weight, camera + lens combined image stabilisation and a cost of around £1,448.00 (with cash back) vat inclusive, the Panasonic solution is very attractive.

I think the answer for my daytime street photography (at least for today - might change my mind tomorrow) is using my existing Panasonic G6 Compact System Camera with a new Leica DG Vario-Elmarit 12-60mm f2.8/f4 OIS Zoom Lens. I will continue to use my Fuji X100s Compact Camera with its fixed 23mm (35mm field of view) for low light night street photography.

Canon 6D Mark II vs Panasonic G80 Camera Comparisons from Camera Size -
Snowy White - Midnight Blues -

Mighty Sam McCLain -
_________________________________________________
27th June 2017

ART

"Art is a diverse range of human activities in creating visual, auditory or performing artifacts (artworks), expressing the author's imaginative or technical skill, intended to be appreciated for their beauty or emotional power. In their most general form these activities include the production of works of art, the criticism of art, the study of the history of art, and the aesthetic dissemination of art" - from Wikipedia.

One of these days I intend to get that Wacom Tablet and try my hand at painting a digital image but in the meantime, I soften my digital jpeg files using Adobe Lightroom on my computer. The first one was shot with a Canon IXUS 960 digital compact camera and the second one with a Canon 5D DSLR camera -

Now BB King will forever remain THE artist -
_________________________________________________
12th June 2017

Street Photography & Portraiture!

If there is any photography that will survive into the next century it will be Street and Portraiture.

People and streets from the past always hold the publics attention whilst landscapes and wildlife are so passé. Although I suppose if the wildlife becomes extinct by the next century, it might invoke nostalgia to view some images captured before their demise.

You can use many different types of cameras and lenses to shoot street and portraiture. Obviously the more compact and lightweight the camera/lens gear, the easier it is to carry around all day. It is also less obtrusive in the public eye.

Some images captured with my different cameras and lenses -
Dead Love couldn't go no further
Proud of and disgusted by her
Push shove, a little bruised and battered
Oh Lord I ain't coming home with you ........................The Dead South
_________________________________________________
6th June 2017

Art Full of Blues!

These days I am into the blues in a big way and I prefer to listen to vinyl records on my turntable but there is some cracking music which can only be found on the internet or in the worse case on CD - Yuk!

I refuse to purchase CDs anymore but I found a great site called My Own Love which has some brilliant blues music and great photographs. I have used the website as a catalyst to discover blues artists that I never knew existed. I often listen to their music from Youtube on my laptop whilst I am writing my short stories. The laptop sound is not half bad as the audio is coming through Harman speakers.

I have always wanted to try my hand at painting and create some art for the wall but I never seem to get around to it - probably because it would be rubbish. Perhaps when I am even older and unable to walk, I will get around to it but then I might be too old to remember what I was supposed to get around to?

A few months ago, I was listening to the video below - discovered Bob Barker and his art blew me away. The combination was beautiful, great music and artwork which was full of nostalgia and pure brilliance. I visited his website which was truly magic and discovered that Bob is from Yorkshire -
_________________________________________________
29th May 2017

The 2017 Aprilia Tuono V4 1100 Factory Motorcycle!

I managed to get a test ride on the new 2017 Aprilia Tuono V4 1100 Factory motorcycle and to state it is 'freaking phenomenal' is an understatement.

The Aprilia is a 'full on' sports bike in drag with upright handlebars and a comfy seat. It is classed as a 'Street Naked' and whilst it is relatively docile in low revs - when you open her up, the bark of the exhaust heralds an onslaught of acceleration that will blow your mind.

However it was not all smooth - check out my 2017 Aprilia Tuono 1100 Factory Mini Review.
Check out the Specifications - Aprilia Tuono V4 1100 Factory
The Detroit Blues Band -
_________________________________________________
16th April 2017

A Lens for Portraiture!

One of the benchmark lenses for portraiture is the Canon 85mm f1.2 L II Prime Lens which boasts a light sucking 72mm glass size and weighs in at 1025g. Its not inexpensive at £1,768.00 and when you add it to a Canon 35mm 'full frame' camera like the Canon 6D DSLR then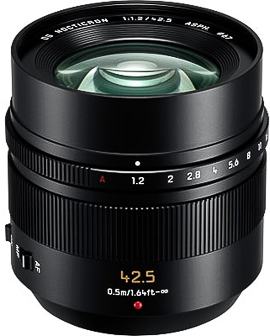 the total cost for the combo comes in at around £3,042.00 and the combined weight for carrying around is 1,780g. There is no image stabilisation in the lens or the camera.

Another option is the Leica DG Nocticron 42.5mm f1.2 OIS Prime Lens which boasts a 67mm glass size, an 85mm field of view and weighs in at 425g. The Nocticron also boasts image stabilisation and costs around £1,099.00 and when you add it to the Panasonic G80 Micro Four Thirds Compact System Camera (G80 in the UK) with its 2x crop digital sensor then the total cost for the combo comes in at £1,748.00 and the combined weight is 930g which is light enough to be carried in the hand all day long with a wrist strap for backup should it slip.

The Nocticron is a formidable metal lens and is only 3.02" in length (without the hood fitted) and with its image stabilisation which marries to the 5 axis image stabilisation of the G80 camera, the combo offers top end image quality with 4K video thrown in.

From the Internet - The Panasonic F1.2 ASPH Leica DG Nocticron O.I.S. Lens for the Micro Four Thirds system is a fast portrait lens with maximum f1.2 aperture and Optical Image Stabilisation. The aperture ring on the lens barrel allows direct, intuitive control over aperture settings so you don't have to take your eye off the subject and potentially miss the shot. Optical Image Stabilisation effectively compensates for any camera shake, ensuring your photos are crisp and clear, even in badly lit environments.
The Devil Blues -
_________________________________________________
16th April 2017

Battle Chess!

When I was a kid at school and the weather rained off our football games, we played mini chess on a pocket chess board during the lunch break. There were no distractions like mobile phones, tablets or the internet but losing sucked.

As I grew older, chess was put on the back burner but I still managed time to teach my first born son (when he turned 4 year old) how to play it. These days, in retirement, I am back into it again and playing one to one against artificial intelligence on my Lenovo Laptop (offline) but losing still sucks.

Battle Chess costs £10.00 when you purchase online and then download over the internet to your PC, Laptop or many other types of devices. You can play multi-player or single player against AI and for those who wish to learn chess, there is a tutorial.

Check it out -
_________________________________________________
29th March 2017

Camera System Investment?

For the budding photographer who wants to step up from a point and shoot compact or has decided to move on from film to digital, there are a multitude of camera and lens choices.

Each to their own but if I were to start again, I would purchase a digital camera and one quality premium lens that were both compact and lightweight. They would have to produce excellent image quality for a maximum print in a CEWE Portfolio or framed on the wall for up to A3 (420mm x 297mm - 16.54" x 11.69") in size.
I would want to shoot street, landscape and family photography whilst 4K video would be a nice add-on. Ideally this one lens system should make for a nice
travel solution and because I don't want to carry around a tripod, I would want image stabilisation of the highest standard. From previous experience, I know that a lens focal range of 24-120mm with larger optics, say 62mm filter size and the option to shoot at 24mm at aperture f2.8 in lower light conditions would make for an ideal choice. The lens should, within reason, deliver reasonable bokeh for portraiture at around 85mm at a maximum of f4 aperture up to 120mm at the long end of the range.

There are many photographers who want to retain the purism in their digital photography so a digital camera that can be configured
in its menu to shoot jpeg files which are used - straight to print - is desirable. A bonus in the configuration would be the ability to set high resolution, highlight warnings and automatic dynamic adjustment for dark foregrounds and bright sky scenes.

Gordon Laing has written a great book on how to get the best images out of your digital camera and how to capture them - well worth a read. Further information at Gordon's Website.

Today, my choice would have to include value for money and what better choice than the Panasonic G80 Micro Four Thirds Compact System Camera (G80 in the UK) with its 2x crop digital sensor and a Leica DG Vario-Elmarit 12-60mm f2.8/f4 OIS Zoom Lens
with it's 24-120mm field of view. Both have image stabilisation which compliment and work with each other and the camera also includes 4K video. NOTE: This is a premium f2.8 aperture lens and not the f3.5/f5.6 kit lens shown in the top video link.

The G80 digital camera shoots RAW files (for post processing) and camera jpegs and is selling for around £629.00 vat inclusive in the UK and the Lumix 12-60mm f2.8/f4 lens for around £879.00. Various Sandisk memory cards are available but a high speed one, the Sandisk 32GB Extreme Pro 280MB/s UHS-II SDHC/SDXC Card which is ideal for stills and video, comes in at around £69.00.

It seems like a great deal of money at £1,577.00 vat inclusive but it is probably all that you will ever require for a camera system. Panasonic offer a complete range of lenses for this camera, even a long range Panasonic Lumix G Vario 100-300mm f4/f5.6 OIS Zoom II Lens with a 200mm to 600mm field of view and the ultimate portraiture lens, the Leica DG Nocticron 42.5mm f1.2 OIS Prime Lens.

Leica DG Vario-Elmarit 12-60mm f2.8/f4 OIS Zoom Lens Reviews -
Check out this LINK for an idea of lens focal range/field of views - please give the simulator time to load. Remember that the lens 12mm-60mm focal range will have to be set on the simulator at 24mm-120mm to get the correct field of view from the G80 2x crop sensor.