The 'Purist' Street Photographer!

Last Updated - 14th January 2022


This article features the -
For my street photography (since 2013) I have been mainly using a digital Fujifilm X100S compact camera with its 23mm fixed lens. It is an incredible camera even although it has been superseded by other Fujifilm models with the latest being the (2020) Fujifilm X100V. It offers a reasonably wide field of view at 35mm but I can crop in, using computer software on my computer and simulate a zoom of around 75mm which is ideal and yet retains decent image quality. I tend to shoot RAW images, the equivalent of 35mm film negatives and post process/develop them in Adobe Lightroom.

I have used all sorts of lenses for street photography; from 24mm all the way up to 600mm fields of view and fitted to compact and huge DSLRs but strangely enough, it was a 58mm Helios manual focus lens fitted to a Zenit 35mm full frame film camera, that delivered the most satisfaction. These days I am pretty ruthless in deleting digital images so shooting RAW digital files is less of a hassle, as there are very few to post process in Lightroom. I also enjoy using my Nikon FM3A 35mm Film SLR with Nikon 28/50/135mm AI prime lenses.
____________________________
The Fujifilm X100V Compact Camera for the Purist

The Fujifilm X100V compact camera with its 23mm (35mm field of view) fixed lens is ideal for street photography. It possesses a hybrid optical and electronic viewfinder. The optical part mimics the optical viewfinder of the Leica M series of camera. The X100V is not inexpensive at around £1,299.00 vat inclusive but a darn sight cheaper than a Leica.

I already own the Fujifilm X100s which was announced back in January 2013 and since then Fujifilm have updated the X100s a few times to the X100V. Size and weight are all important if you are going to carry a camera on the street for most of the day, especially if you carry on into the night for low light photography under street lights.

Check out these videos -

Would I like a Fujifilm X100V Compact Camera - of course I would BUT I like my Fujifilm X100s and the extra cost of the model upgrade is hard to justify.
____________________________
The Leica M10-P & Leica M11 Cameras for the Purist

It appears that Leica has removed a number of digital 35mm 'Full Frame' cameras from their range and kept their Leica M10-P as the 'go to' camera for street photography. The following video covers the Leica M Cameras, old and new, but for me the interesting part of the video is his analysis of photography -
Ted Forbes discusses Leica -
On the 14th January 2022, Leica announced the Leica M11 rangefinder camera which is a worthwhile comparison to the above Leica M10-P -

I must admit that I would love a Leica M3 35mm Film Camera in mint condition, as a present. A modern digital Leica M10-P Camera is as near to a Leica M3 film camera as you can get. The camera body costs £6,750.00 vat inclusive and a decent Leica Summilux 50mm f1.4 ASPH-M Lens costs £3,500.00 vat inclusive. If there are any mega rich widows out there, I'm your man.
____________________________

A Leica film or digital camera still holds the crown for 'street photography' but the cost is extremely hard to justify and many photographers do not like the Leica's manual focus rangefinder system. Perhaps, a better cost option is the Sony A7 III 35mm full frame digital camera? It is a camera that can be pre-programmed for capturing colour or monochrome jpeg files by adjusting the saturation, sharpness as well as many other settings. I like the Sony A7 III camera very much, I like its compact size, light weight, manual controls and the image quality it delivers, is superb. Its LCD rear screen can be inverted into the body so that the back shown on the rear of the camera body is black plastic. The purist can then use the camera to shoot camera produced jpeg files via the electronic viewfinder without referring to the LCD screen. The Sony A7 III costs around £1,600.00 vat inclusive which compared to around £6,750.00 for a digital Leica M10-P Camera Body is good value for the money.

Check out the Sony A7 III Camera in the video below -

As per Camera Size.Com the sizes of the Sony A7 III and the Leica M10 are very similar -

The Sony A7 III can be used with autofocus and manual focus lenses. I like the idea of a 55mm lens rather than a 50mm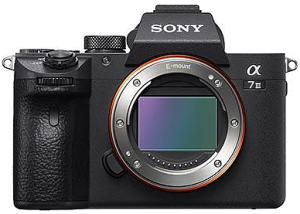 but I have included my choices for both. The 55mm has to be a Zeiss Sonnar T* FE f1.8 55mm Lens which attaches directly to the Sony A7 III and is an autofocus and manual focus lens. A 55mm lens is roughly equal to the perspective of the human eye. Combine this with its high speed, and the Sonnar T* FE 55mm F1.8 will allow you to capture spontaneous photographs as they unfold before your eyes. Also perfect for
portraits, this lens is perfectly matched to Sony alpha E-mount full-frame bodies and will consistently offer superlative images full of contrast in any lighting situations. Produce beautiful bokeh or extend your depth of field by stopping down – it is all about portraying the world the way you want to see it. More on this lens at the Sony Website. It costs around £699.00 vat inclusive.

My 50mm choice has to be the Zeiss Planar T* FE f1.4 50mm Lens which attaches directly to the Sony A7 III and is an autofocus and
manual focus lens. The perfect all-round lens for any situation: with the new Planar T* FE 1,4/50ZA for full-frame E-mount cameras from Sony you will experience high quality throughout the entire frame right into the edges of the image – even at full aperture. At the highest aperture setting it captures stunning images in portrait quality. The highest aperture setting of 1.4 enables attractive bokeh with a low depth of field and rises to the challenge every time – even in poor light. It is precisely in these situations that its advanced optical design – featuring aspheric elements and the legendary T*®antireflective coating – allows the lens to perform at its breathtaking best and deliver pictures that will astound you. The lens is additionally equipped with an aperture ring, permitting the aperture value to be set via the camera or directly on the lens. Autofocus or manual focus? The Planar T* FE 1,4/50 ZA features a fast-action focus switch for selecting whichever mode you require. Last but certainly not least, a Super Sonic Wave Ultrasonic Motor (SSM) ensures that you never lose any time when focusing. This also makes this standard lens ideal for free-hand photography, particularly in poor light. More on this lens at the Sony Website. The Planar costs around £1,399.00 vat inclusive.

For those purists who prefer to emulate Henri Cartier-Bresson with a manual focus lens, the answer has to be a
Voigtlander Nokton 50mm f1.2 Lens with an accurate depth of field scale on the lens barrel. Ideal for manual focus and also for hyperfocal mode where you can preset the depth of field scale to suit your scene. This outstanding normal lens also has electrical contacts to communicate Exif data to the camera, as well as support 5-axis in-body image stabilization and enable focus peaking/magnification. The aperture ring has 1/3-stop clicks, but unlike the VM version, the aperture ring can also be set to stepless and silent, a great feature for videographers. The lens formula consists of eight lens elements in six groups, with two aspherical lenses. 12 aperture blades control the light yield and deliver a pleasing bokeh. The minimum focal distance is 45cm and the lens is delivered with lens hood. More on this lens at the Voigtlander Website.The Nokton costs around £939.00 vat inclusive.

There is a beautiful wildcard lens which is worthy of the attention. The Zeiss Loxia 50mm f2 Lens
delivers beautiful jpeg file colours, is very sharp and has a brilliant manual focus throw.

The ZEISS Loxia® 2/50 shines in the most varied of applications, regardless of whether it's for street photography, landscapes, portraits or spontaneous discoveries, the ZEISS Loxia 2/50 is the ideal companion for photographic and filmic exploration. ZEISS Loxia lenses were specifically designed for Sony α7 cameras. This means that they can make the most of the mirrorless, full frame system, while giving you all the creative possibilities of 'classic' photography with manual focus at the same time.

And that's not all: ZEISS Loxia lenses also provide everything you need to shoot high quality video, such as the unique DeClick feature for smooth adjustment of the aperture. The Loxia lens comes in at around £699.00 vat inclusive.

Many street photographers will prefer to use manual focus controls and this is where the Sony A7 III camera excels for all these lenses. Also, image stabilisation is assured with the Sony A7 III camera, thanks to its 5 axis image stabilisation system which is built into the body.

Many street photographers will prefer to use manual focus controls and this is where the Sony A7 III camera excels for all these lenses. Also, image stabilisation is assured with the Sony A7 III camera, thanks to its 5 axis image stabilisation system which is built into the body.
____________________________
The Fujifilm X-Pro3 Camera for the Purist

I am still on the 'purist' street photographer theme and the new Fujifilm X-Pro3 compact system camera certainly lives up to it.


Fujifilm have built off from the hugely successful X-Pro2, taking on board all the suggestions and possible improvements they could to produce the impressive X-Pro3. The X-Pro3 features a powerful 26 megapixel, X-Trans IV sensor that works in tandem with the workhorse that is the X-Processor 4.

A complete redesign of the optical unit produces a clearer image whilst reducing distortion. You'll notice a wider angle of view of 27° as well as a higher eye point, making for a more efficient and superior optical viewfinder.

I like the concealed LCD viewing screen on the back, check out these videos -

The X-Pro 3 has a 1.53 crop sensor so to achieve the typical 50mm field of view, I am looking for a 35mm lens which delivers a 53mm field of view - nice.

My choice would have to be the Fujifilm XF 35mm f2 R WR Lens which to my mind has the edge on the Fujifilm 35mm f1.4 variant for overall sharpness.
I like the size and the build quality and it is also weather resistant which is a welcome bonus.

From the Fujifilm Website - The "FUJINON XF35mm F2 R WR" offers a focal length equivalent to 53mm* with the angle of view similar to that of the human eye and a maximum aperture of F2.0. It delivers sharp images with rich bokeh. The optical construction of 9 elements in 6 groups (including two aspherical elements) achieves the perfect balance of high image quality and compact size. The lens features the smallest diameter of the line-up and thanks to the inner focus system and stepping motor, it achieves an autofocus time of just 0.08 sec**.The exterior of the lens is weather and dust-resistant and can work in temperatures as low as -10°C.

There has to be a downside and that is the cost: the X-Pro 3 camera body comes in at £1,699.00 vat inclusive, you could get a Sony A7 III 35mm 'full frame' camera body for that price. However, the Fujifilm XF 35mm f2 lens comes in at a modest £369.00 vat inclusive.
____________________________
The Sony A7c 35mm Full Frame Compact System Camera

The Sony A7C is a very impressive compact and lightweight system camera but what makes it ultra special: it sports a 35mm full frame digital sensor and is ideal for street photography.

You can purchase it with a very nice compact Sony FE 28-60mm f4/f5.6 Zoom Kit Lens or just the body and add your own lens. The kit lens combo offers a nice focal range but the purist
would probably prefer a 50mm prime lens.

For a lens choice (for me) the choice has to be the Voigtlander 50mm f2 APO-Lanthar Manual Focus Lens. Both combos offer a compact solution but the Voigtlander has the edge for low light photography.

The Sony A7c has 5-axis image stabilisation built into the body which helps to eliminate camera shake when shooting low light images at lower shutter speeds. The camera has all the modern technology for the techno geek but also excellent manual controls for the purist and of course the pre-requisite electronic viewfinder.

However, the electronic viewfinder is an older and lower resolution specification which may not be to everyone's liking and the shutter speed is limited to 1/4000 sec. I guess Sony has traded off the excellent viewfinder and shutter speed of the Sony A7 III 35mm Full Frame Compact System Camera for the compact build of the Sony A7c?

The Voigtlander 50mm f2 APO-Lanthar Manual Focus Lens is only 61.3mm (2.4") in length by 62.6mm (2.46") in diameter with a 49mm filter size which makes the combo, ultra compact.
Voigtlander Lens - Main Features
■ Full frame Sony E mount with electrical contacts
■ Enhanced high performance utilizing aspherical lens surfaces
■ Optical design optimized for digital imaging sensors
■ Extremely solid and durable all metal-barrel
■ Manual focus for precise focusing
■ Installed with aperture click stop switching mechanism for video
■ Apochromatic optical design that eliminates chromatic aberrations
■ 12 aperture blades enable circular aperture at F2.8

Check out this video -

The Sony A7c camera body comes in at £1,900.00 vat inclusive and with the kit lens £2,150.00. The Voigtlander 50mm f2 APO-Lanthar Manual Focus Prime Lens costs £869.00 vat inclusive.
____________________________
The Panasonic LX100 II Camera for the Purist

For the street photographer that wants a more compact camera and yet does not want to sacrifice manual controls and decent image quality (monochrome or colour camera jpeg files) there is the Panasonic Lumix LX100 Mark II Compact Camera which costs around £799.00 vat inclusive.
It offers Micro/Four Thirds technology with a smaller 2x crop digital sensor and a 24-75mm (field of view) lens with a f1.8 aperture at the wide end of the zoom and f2.8 at the long end. It is ideal for general use which encompasses landscapes, portraiture and of course, street photography. The fast apertures are an added bonus and opens up the ability to shoot in low light and deliver decent images. Image stabilisation is built into the camera body for shake free shots in low light.

Its compact enough to fit into a larger pocket or in a small camera bag attached to a waist belt and the image quality from it's Leica zoom lens is ideal up to A3 print size in the ISO:100 to ISO:800 range. Smaller print sizes will allow higher ISO settings for extreme low light conditions. The icing on the cake is its 4K video capability.

To help protect the LX100 II lens from dust, dampness and scratches, you can screw fit a B+W 43mm UV filter onto the front and leave it on, even when the lens is retracted into the camera body. A third party 43mm lens cap can clip onto the filter, for when the camera is not in use.

Its a very tempting camera solution for street photography as it offers an electronic viewfinder in the camera body as well as an LCD back screen.
____________________________
The Olympus E-M5 III Camera for the Purist

I have used Micro Four Thirds compact system cameras for many years and I have been loyal to Panasonic models but the new Olympus E-M5 Mark III Compact System Camera certainly ticks a number of boxes for street photography and general use.

The Olympus OM-D E-M5 Mark III builds off the success of the well regarded, OM-D E-M5 MK II. The Micro Four Thirds system has been designed to provide advanced imaging capabilities in an extremely lightweight and compact shell, making it a perfect choice for enthusiasts and semi-professional photographers alike. The weather-sealed body features a large 20.4 megapixel, Live MOS sensor and a high-speed TruPicVIII image processor to match. The power of the processor, the large sensor and the 121-point phase detection AF system will allow you to capture some stunning imagery, especially when paired with Olympus M.Zuiko PRO lenses.

Furthermore, this body also features an impressive and powerful 5-axis in-body image stabilization system that makes the E-M5 Mark III even more versatile, allowing creative options for both photographers and filmmakers.

Check out these videos -

When it comes to choosing a lens, I would choose a zoom rather
than a prime. This choice is dictated by the fantastic Olympus M.Zuiko Digital ED 12-40mm Pro Lens with its 24mm-80mm field of view, it makes for a formidable system.

Its probably all you require if you want up to A3 size prints with the ability to crop into the 40mm (80mm field of view) perspective of the zoom lens.

With its continuous aperture of f2.8 throughout the zoom range, it will provide decent image quality for an A3 size print using up to ISO:800 for low light use and under street lights at night.

Of course, smaller print sizes, captured in low light will facilitate good image quality using the camera at up to ISO:1600 and even ISO:3200.

The Olympus E-M5 III camera body comes in at £1,099.00 vat inclusive and the Olympus ED 12-40mm f2.8 Pro zoom lens comes in at £849.00 vat inclusive.
____________________________
The Nikon FM3a SLR 35mm Film Camera

I still use my Nikon FM3a 35mm Film SLR Camera with Nikon 28/50/135mm AIs prime lenses - a great diversion from digital. I am off this week (6th May 2021) with a fellow photographer to Linlithgow in Scotland and I am taking along my Nikon and some rolls of Kodak Ektar Colour Film from the fridge to shoot some scenes of the fishermen at the loch.
I usually get my film developed by a professional lab and tend to use Kodak Express. This coming winter, I might return to home developing my film, and to make is easier, I would shoot Monochrome which is simple to develop and scan to digital. I would have to re-invest in some new darkroom kit as I last used my (long lost) kit back in the 1970s.



I have done my research and I would purchase a Paterson Starter development kit and Ilford Chemicals for Black and White film development from Firstcall Photographic. Firstcall also supply a Nova FP Film Processor which although expensive will ensure that water temperature during development is held constant.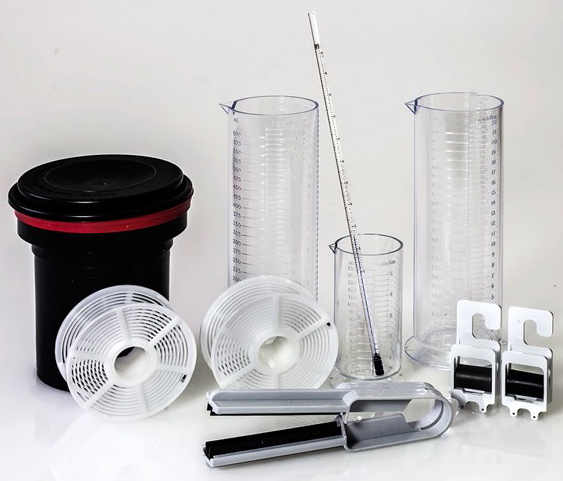 Colour film development at a local lab is a bit expensive, if I also want the negatives scanned, but luckily I managed to get my old Windows XP computer to work so I can use my old Canon Canonscan 4000 FS scanner.

A scanned image -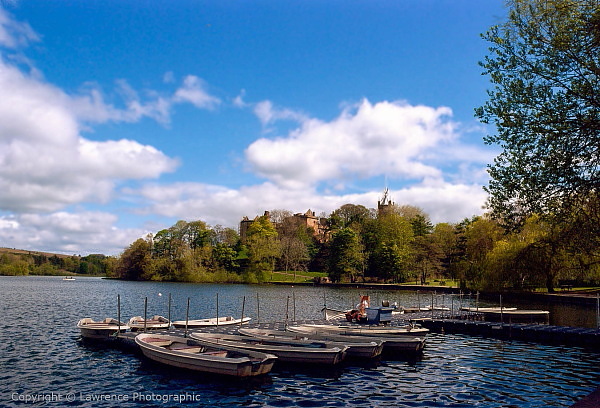 There is no doubt that a Nikon SLR film camera with a manual focus lens offers a different handling perspective to a digital camera as all the modern technology is stripped away and it is back to basics - nice. You can still purchase second hand 35mm Film SLS cameras and one of the best retailers for Nikon is Grays of Westminster, where I purchased mine back in 2009. Please note that I do not receive any remunerations from any of the retailers mentioned in this post.
If you have enjoyed this article - please donate to my Charity of Choice - The Sick Kids
Richard Lawrence
Scotland
United Kingdom