The pocket watch apparently was first mentioned in 1462 in a letter from the Italian clockmaker Bartholomew Manfredi to the Marchese di Mantova Federico Gonzaga when he offered him one.

Normally worn with a waistcoat and secured by an Albert chain via its T bar placed through a button hole or a specialised slit stitched into the cloth, the pocket watch is making a comeback. Of course, 'Peaky Blinders' the television series, played a large part in its re-establishment -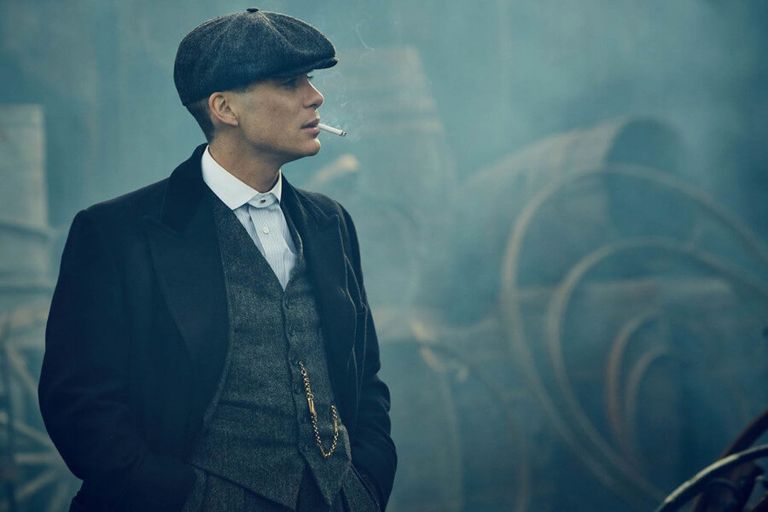 I was given a pocket watch as a birthday present on my 50th birthday but it was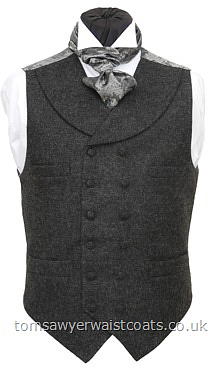 only when I turned 70 years old, that I was drawn to wear it. It became part of my desire to become more retro and fortunately my pocket watch was a 'Swiss Made' mechanical, wind up type.

I have taken to the subtle 'Victorian' and 'Edwardian' look. The shawl 'Victorian' waistcoat shown in the picture is ideal for formal occasions but can be worn casually with an open neck penny round shirt, and with a tie, or a scrunchy tie and even with an Ascot tied inside the shirt. For me, the wing swept white shirt and tied cravat, as shown in the picture, is a step too far and best kept for weddings and such formal events.

The majority of my waistcoats are black or charcoal and in moleskin or wool mix. I like high collars but I also have lower cut neck designs and they all have pockets for my pocket watch. I purchase my waistcoats, ties, and scrunchy ties from Tom Sawyer who make them to my size and the service is first class. Hundreds of 'Ascots' can be found on Amazon and please check out how to tie a Ascot and visit the Gentleman's Gazette.

For those of an awkward size, a supplier who is worth a visit is Savile Row & Company who not only supply suits, they also supply 'made to measure' shirts. Another great company is Jean Yves who supply all types of white shirts, the penny rounds, the wing swept and waistcoats as well as
suits, and you can purchase them through Amazon.

For the slimmer guys, there is Jack Martin who does a mean range of 'Peaky Blinder' striped shirts and waistcoats, which are well worth a look. Unfortunately, the Jack Martin Peaky Blinder shirts do not accept cufflinks. Jack Martin has a Peaky Blinder Blog online that helps explain the style and with links to the products.

I think to go the whole hog with the Victorian look is probably a step too far but certainly a nice waistcoat with a conservative style shirt and tie is good enough. Black and grey, silver and reds are ideal colour matches, especially dark blood red which splashes a contrast on the black and grey without going over the top.

Purchasing boots are not a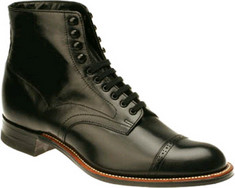 problem as many high street stores offer boots that will fit the Victorian Style. Doc Martens are a firm favourite with a great choice of boots.

The Victorians wore hats to match the class of folk they represented, but these days you can wear almost any style, especially the flat caps and fishermen's hats in various styles, black bowlers, the trilby, the fedora and the Peaky Blinders favourite, the newsboy hat. Check out Village Hats for perhaps the largest choice of hats in the UK.

I like to wear a 3/4 length coat over my waistcoat, which is a black high funnel neck trench coat made of moleskin and of course my black trousers and black boots. My black moleskin waistcoat can be worn under a suit or casual jacket and it looks cool, especially with my Albert chain and watch.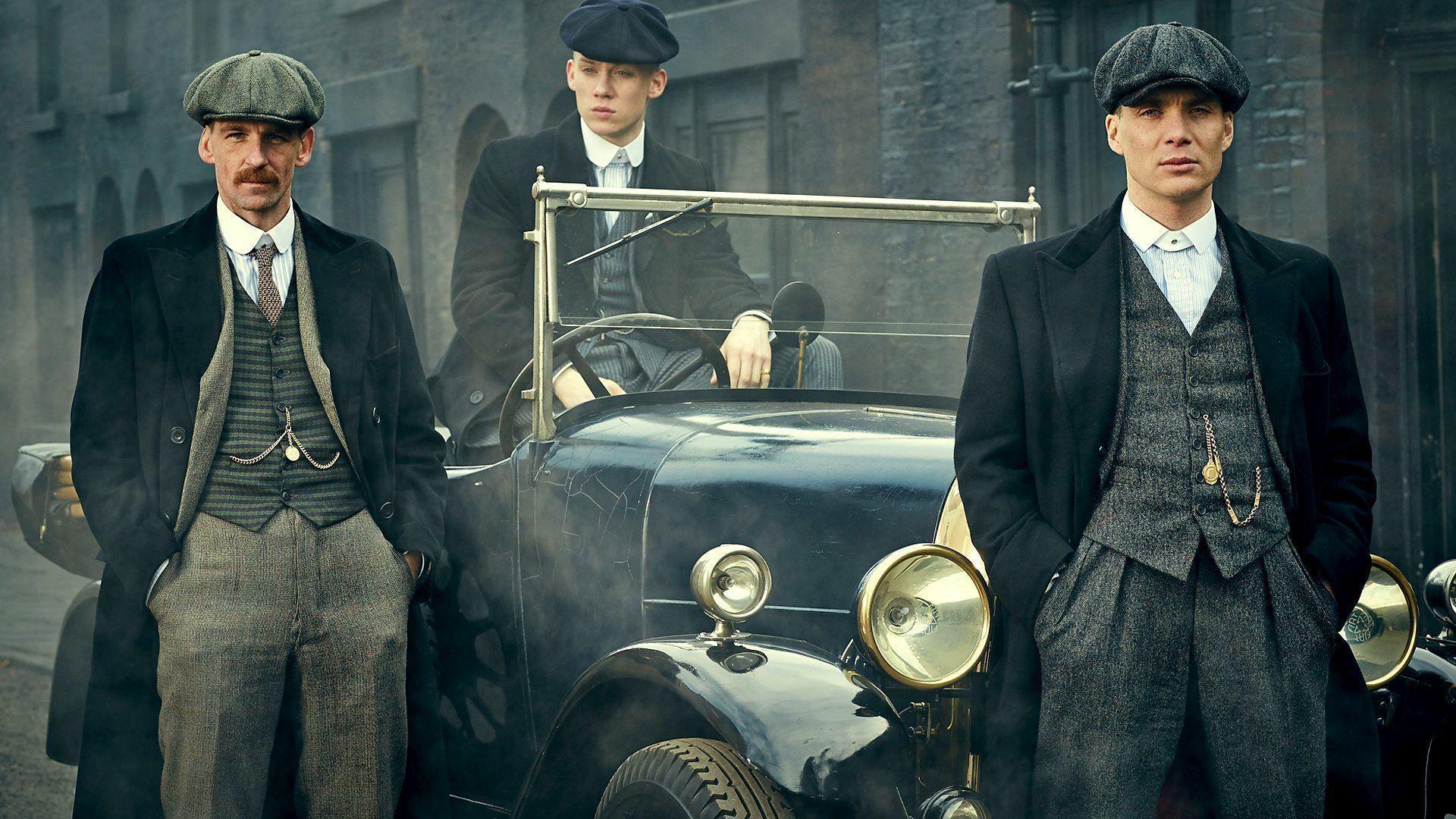 I receive no remunerations from any third party mentioned herein. However if you have enjoyed your visit or any of my articles have assisted you ------ Please consider donating (the minimum is £2) to the Sick Kids Friends Foundation