The original Triumph Speed Twin was first released in 1938 and man was it a cool looking motorcycle -
Image supplied by London Motorcycle Museum, Greenford, London
The 2019 Triumph Bonneville Speed Twin is perhaps lacking in the seat styling and exhaust pipes of the 1938 model but nevertheless it does deliver on the retro looks. I like the silver ice/storm grey colour rather than the red or the black.

Now that some of the reviews have started to come in, the Speed Twins technology may not hold up to its looks?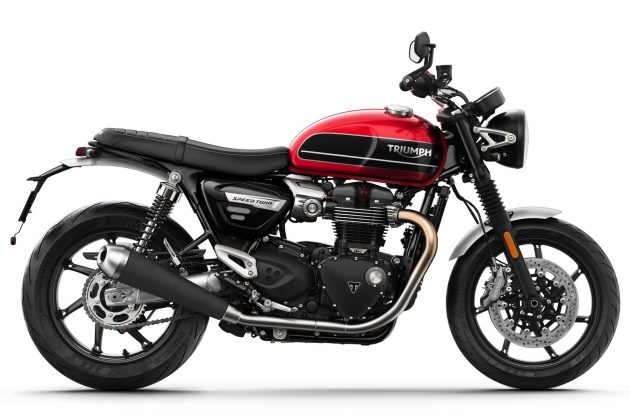 The Specifications are rather impressive and this new 2019 Triumph Bonneville Speed Twin promises excellent performance -

1200 CC HP ENGINE
Dynamic capability, exhilarating High Torque delivery, and intuitive class-leading handling.
112 Nm PEAK TORQUE
Instant Bonneville twin torque delivers thrilling performance, right from the start and up through the range.
97 PS ENGINE POWER
Truly exciting peak power is enhanced even further by a distinctive British twin soundtrack.
80 + ACCESSORIES
Over 80 custom accessories to help you build your own Speed Twin special and add even more style, comfort and practicality.