I receive no remunerations from any third party mentioned herein. However if you have enjoyed your visit - please consider donating (the minimum is £2) to the Sick Kids Friends Foundation
16th January 2023

The Honda Forza 350 Scooter!

The Honda Forza 350 Scooter could be the ideal transport for urban travel and a scoot into the city for breakfast, lunch and a walkabout. Perhaps a scoot with the girlfriend on the back for an evening meal and then to a late night cinema.

Of course, you don't want to be wearing heavy biker protected clothing, so a visit online to Knox is worth a look as they offer biker protected casual lightweight clothing for walking around the city. You also don't want to get caught in the rain travelling home so a visit online to Bikestop can get you an overall rain suit for wearing over your Knox clothing.

The Forza 350 kerb weight is 184Kg and has all the power required for urban travel and topping off at around 85 miles per hour, it should be safe enough at 75 miles per hour to stay with the traffic on the dual carriageway or even for a short trip on the motorway. Lane splitting should not prove a problem and if the gap is too tight, the mirrors easily fold in whilst travelling.

Coming in at £5,799 it offers a great deal of space for carrying your gear and when parked up, you can switch your bag and Oxford Security Chain (under the seat) for two full face helmets and your biking gloves.

________________________________
11th January 2023

The Best Retro Motorcycles for 2023!

I am leaning towards the BSA Goldstar but the new Norton Commando is certainly a dream motorbike -

________________________________
8th December 2022

The BSA Goldstar Motorcycle

The BSA Goldstar certainly looks good and well worth a test ride if a dealer appears in Edinburgh, Scotland.

A video review of the bike and the BSA Website -

________________________________
2nd December 2022

The Yamaha TMax Tech Max Scooter

If I was going to get a scooter, the Yamaha TMax Tech Max Scooter is worth considering. Its not cheap at £13,800 on the road, including vat but it has plenty of tech and power from its 560cc engine.

Video review -

________________________________
28th November 2022

The Royal Enfield Classic 500 Motorcycle

The Royal Enfield Classic 500 (Bullet) is no longer manufactured for the UK but it is available second-hand at reasonable mileages and prices.

Videos of the motorcycle -

________________________________
28th November 2022

The Janus Halcyon 450 Motorcycle

Videos of the Janus Halcyon 450 Motorcycle and the Janus Website -

________________________________
28th November 2022

The Wardill Story

The video below covers the origins and current development of Wardhill Motorcycles -

________________________________
28th November 2022

Modern Classics

A video showcasing 8 modern classic motorcycles -

________________________________
7th November 2022

The 2023 Triumph Street Triple 765

If you are in the market for a lighter motorbike which weighs in at 188Kg wet, then the RS and the Moto2 Edition Street Triple 765 fit the bill.

________________________________
17th June 2022

The Norton V4SV Road Going Sportsbike

It costs £44K, and for that money, I could purchase the incredible road going BMW M1000RR sports bike which boasts superior electronics and a Royal Enfield Continental 650 GT for those casual 'cooling off' Sunday country jaunts and still have money left over.

However, I have no doubt the Norton will find itself sitting pride of place in a few prestige garages around the UK - perhaps even in a few living-rooms as an art display.

________________________________
26th May 2022

The GOAT!

I still watch MotoGP but for some strange reason it does not deliver the same excitement as those races I watched when Valentino Rossi was at his peak -

________________________________
5th December 2021

The Norton Prototype V4CR Cafe Racer!

Another 'Classic' coming from Norton, the V4CR Cafe Racer -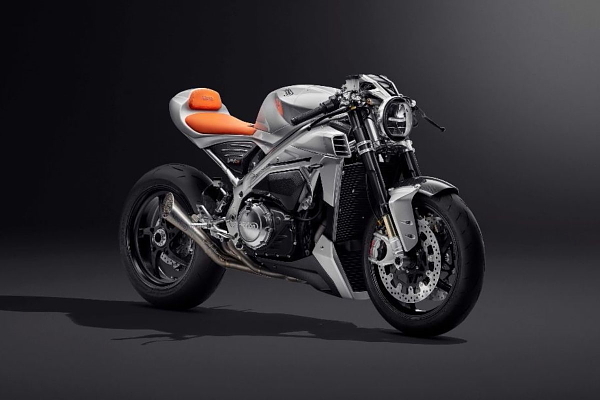 ________________________________
5th December 2021

The BSA Goldstar is Back!

The new BSA Goldstar has just been announced and it looks great.

Another bike to add to the potential 'Classic' list for a 2022 purchase -

________________________________
25th November 2021

The Royal Enfield Classic 350

The new Royal Enfield Classic 350 was recently announced and I must admit it looks the business. They have kept the 'classic' retro style and added some modern technology. Surely the ideal motorbike for an easy ride down country lanes and to stop for lunch or even better, a picnic where you can sit and admire the view - the Classic 350 as well.

Check out the Technical Specifications.

The bike is a steal at around £4K in the UK. It would make a great all rounder for those starting out on motorbikes and for those who love country blasts on their sports bikes, a nice 2nd bike to take it easy on any Sunday -

________________________________
13th November 2021

Norton

Its good news that Norton has finally developed its new factory. Hopefully they will build a 'classic' twin cylinder motorcycle at an affordable price and one that is reliable. If Royal Enfield and Triumph can do it, surely Norton with all its financial backing can deliver the goods?

I liked the last Norton Commando -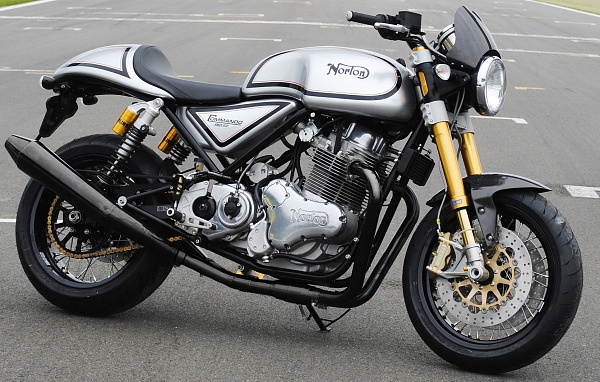 ________________________________
11th October 2021

Yamaha R7 Motorcycle

I enjoy riding my Suzuki GSX-1250FA sports/tourer, which has ABS but no other electronic bells and whistles. I can judge my own riding limits and there is a lot less to go wrong with the bike.

Yamaha have launched the Yamaha R7 Supersport Motorcycle which is devoid of rider aids, other than ABS, and judging by the following video, a blast to ride and a lot of fun -


The anniversary edition is beautiful -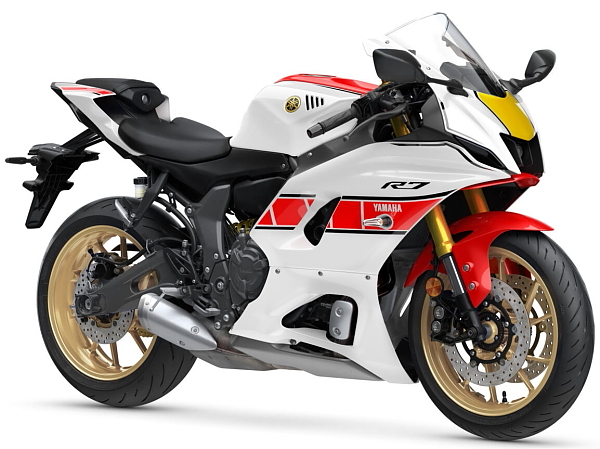 ________________________________
26th September 2021

Royal Enfield Continental GT

I am liking the feedback from the Royal Enfield Continental GT reviews. It appears to be tremendous value for the money and comes across as a terrific modern version of a 'Classic' 1960s motorcycle. I intend to test ride one early next year -

________________________________
17th September 2021

I Don't Get It?

I own a 2018 Triumph Speed Triple RS roadster which has awesome handling on the road, the torque is 'mind boggling' and from moving off and all through the gears it never ends. Blink and you are at 100mph and at threat of losing your licence. Then the new 2021 Triumph Speed Triple 1200 RS arrived and from the reviews I have read, it offers a backward step in handling and a higher rev range for peak torque, which is 9,000 vs my RS at 7,000 and it could be argued that 9,000 is more suitable for a track bike? Of course the new 1200 RS has more power than my RS which may explain why it has morphed into a Triumph Speed Triple RR.

However, I don't get it, cafe racer, track bike or sports road bike? Strap onto the new RS, electronic suspension, a new front headlight with a short fairing, clip-ons and apparently, you have a sports road bike which costs £15,500 before you add on the extras.


I don't think the RR moniker fits and time will tell if the Triumph Speed Triple RR is actually worth the money for using on the road.
________________________________
10th September 2021

Farewell Rossi!

I sat my motorbike test in 2014 and it was then that I became interested in MotoGP and the antics of Valentino Rossi, one of the top riders. So much so, that I purchased a few DVDs relative to his life as a racer and his races, prior to 2014.

He made the whole experience of the MotoGP much more interesting and I wonder, now that he is retiring - will MotoGP continue to be as appealing - I wonder, who will fill his boots?

There is no doubt that riding a 'full on' sports road motorcycle like the Yamaha R1 is exhilarating but whether you are young or old, the painful strain on your neck, shoulders, lower back muscles and vertebrae can spoil the ride. I have tried to overcome my neck pain using various exercise routines which I have put in an article, but my neck vertebrae are too far gone to make riding a R1 any fun.
________________________________
9th September 2021

What a Rush!

I have to be honest and state that the Covid-19 virus has had very little serious impact on me. I have been out and about on my motorbikes during 2020 and 2021 and still enjoying life at 70 years plus.

I am 'hooked' on adrenalin and my sports motorcycles deliver plenty of that but I still have a hankering for a 'classic' style motorcycle with a bit of heritage. I am currently researching the Royal Enfield Interceptor 650 and the Royal Enfield Continental GT. Another one which I recently picked up on is the Kawasaki W800 Motorcycle.

The idea of taking it easy (for a bit) and cruising along country lanes to the next cafe, appeals to me - I do love a bacon roll, or two, with a mug of tea. Most times, when I get off my sports motorbike (at home) after a country blast, I think, "what a rush, time for a beer." Yep, perhaps a 1960s retro styled classic would make for a nice change of pace with a throaty exhaust burbling behind me, as I ride along.
________________________________
30th November 2020

Itchy Boots

Join Itchy Boots as she road tests 3 motorbikes and scoffs a cream cake -
________________________________
25th December 2019

Rossi & Lewis

Legends get together on the track -
______________________________