Recently, I became interested in typical 1960s 'Classic Style' motorcycles and the Kawasaki W800 Motorcycle seems to tick a few boxes.

I am in my 70s and the idea of taking it easy on country lanes to the next cafe, appeals to me - I do love a bacon roll, or two, with a mug of tea. Most times, when I get off my sports motorbike (at home) after a country blast, I think, "what a rush, time for a beer." Yep, perhaps a 1960s retro styled classic would make for a nice (occasional) change of pace with a throaty exhaust burbling behind me, as I ride along.

I like the 'vintage' styling of the W800, especially the chrome mudguards with their support struts which is very 1960s. The air cooled 360 degree engine with its chrome tweaks and the exhaust note it produces is what I would expect from a parallel twin motorcycle, without being overly loud.

Contents:
The Heritage
The Heritage of the current 2020 Kawasaki W800 stretches all the way back to 1965 and the bikes remain very similar in looks. The image below is by Chuck Schultz - originally posted to Flickr as Barber Vintage Museum_203, CC BY-SA 2.0.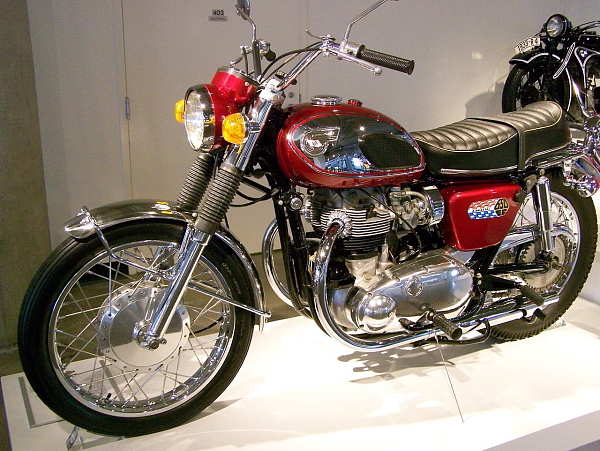 I must admit, I like the look and colour of the 2020 Kawasaki W800 below. The stock bike requires very little modifications. I would probably fit bar end mirrors -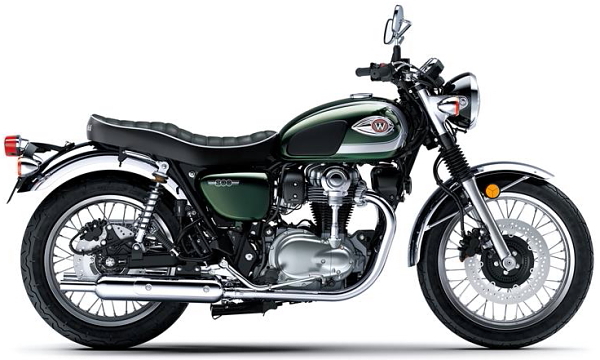 Smaller Number Plate

I could improve the rear number plate with a slightly smaller one from Fancy Plates.


The Glory Days of British Motorbikes

The Interceptor harks back to the 1960s and to a certain extent has kept true to the 'classic' tradition of a 1960s motorcycle, albeit the kick starter which has been replaced by an electric start. Hopefully, one day the kick starter will make a comeback on 'classic' retro styled motorbikes.
Technical Data

The Technical Data includes a 790mm seat height and a wet weight of 221Kg. The performance from its 773cc air cooled twin cylinder engine delivers 35 kW at 6,000 rpm and 62.9 Nm of torque at 4,800 rpm.


Accessory Link

Numerous accessories
are available for the

Kawasaki W800 Motorcycle. I rather like the engine protection bars, the heated grips, chrome grab rail and the throttle body chrome covers.
Shoei & Bell Open Face Helmets & Halcyon Goggles

One item that I will definitely consider is a open face helmet and
Shoei J-O Helmets
are probably the best ones on the market and they come with a flip down visor. There is also the
Shoei RJ-Platinum-R
style that has a top fitting small sun visor peak that can be removed to allow you to fit a standard 5-snap GT visor design to stay compatible with other aftermarket compatible visors and shields. Of course you can stay with the stock top sun visor peak and opt to wear goggles or ballistic lens sunglasses.
Bell
is another helmet manufacturer which provides a great range of open face helmets and is worth considering. Their
Bell Custom 500
range as well as their
Bell Scout Air
range is worth checking. Halcyon probably make the best range of quality goggles and they can be purchased from
Halcyon Classic Parts
.

See the videos on Shoei and Bell helmets below -

A video on the Shoei J-O Helmets -
A video on the Shoei RJ-Platinum R Helmets -

A video on the Bell Scout Air Helmets -

A video on the Bell Custom 500 Helmets -