The new Ducati SuperSport 950 comes in two variants, the standard red only model and the S type in red or white with the uprated Öhlins suspension.

Its Testastretta L-Twin 937cc engine delivers 93Nm torque at 6,500 rpm and 110Hp at 9,000 rpm. It has a 6 speed gearbox with an up/down quick shifter and the bars are high/upright with a very slight lean downwards for a more comfortable seating position.

The Ducati SuperSport 950 S in white is the one I like. Sure it costs more but the Öhlins suspension is worth the money. Like the standard model, the S type comes with all the electronic aids, traction control, cornering ABS and anti-wheelie. There is only one downside for me - the bike weighs in at 210Kg kerb weight, but I guess, you cannot have everything.

Check out the - Ducati SuperSport 950 Specifications page with the prices and configuration sections.


The Ducati SuperSport 950 only in RED colour - £12,295
The Ducati SuperSport 950 S in WHITE - £14,095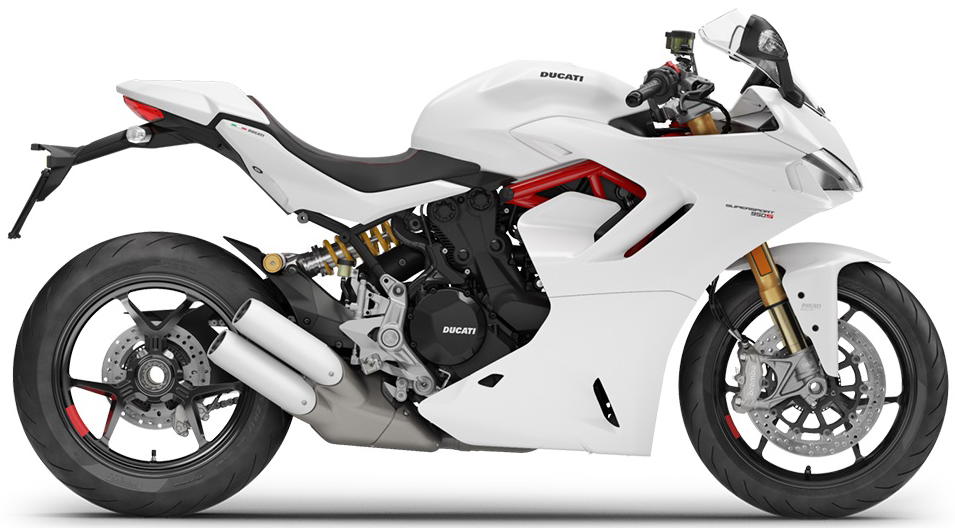 The Ducati SuperSport 950 S in RED - £13,895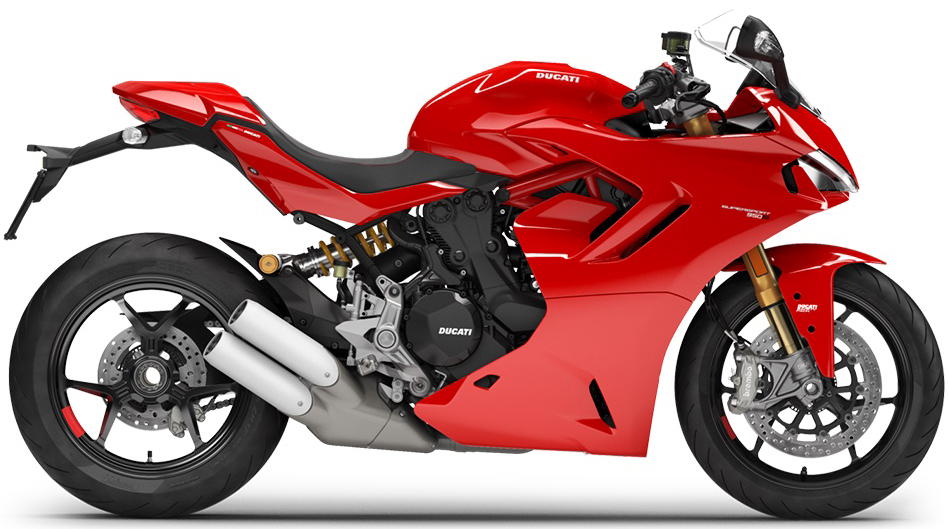 Videos