Perhaps the new Aprilia RS660 will see more more bikers return to the once popular 600cc range of sport motorcycles? I must admit, I have always fancied a lightweight 600cc sports motorcycle with a fairing. The Yamaha R6 was always up front and centre but sadly I never got around to trying one out and purchased a Triumph Speed Triple RS instead, which did not have a fairing. Could I live with a 600cc sports motorcycle that lacked the sheer 'projectile power' of a 1,000cc bike? Well, I already own two 1,000cc plus motorcycles and I will never sell them. In truth, I have never managed to get the full power out of either of them on a public road.

With the experience I now have of motorcycles, and if I did not own one, the Aprilia RS660 which costs £10,150.00 would certainly be one on my shopping list and probably all that I would require for street use and a Sunday blast on the country roads. It is a lightweight 183kg (wet weight) motorbike and it has more than enough power, a fairing for wind and rain protection, bars that are not too steep and electronic aids for Scotland's rain which seems to take a delight in dropping massive downpours on me when I am heading home. The technical specifications are impressive and the RS660 traction control electronics exceed those of other 600cc motorbikes, while matching those of the higher end Aprilia sport bike models.

Check out the - Aprilia RS660 Brochure and the Technical Specifications

The Aprilia RS600 is promoted as a motorcycle for young guns stepping up from a smaller cc bike but I submit it is also ideal for those going through a mid life crisis and especially older bikers in their 70s, like me, who still require the thrill of a sports motorcycle. The RS660 is lightweight at 183kg (wet) so moving it around in the garage should be a breeze and whilst it is not a full upright, its bars are not so steep, so less weight on the wrists, the neck and the back. According to the videos below, it promises to be a comfortable ride with excellent handling and grip for a bit of fun - there is nothing like a comfortable ride in your 70s.

Bikers who have owned 600cc bikes, have told me that one of the biggest regrets they have experienced was being swayed by the 'need for speed' and selling their 600cc bike for a larger 1,000cc motorcycle. I guess it is the fun factor that makes a 600cc sports bike with a fairing so memorable?

The video at the bottom of this article provides a great review on a range of the current 600cc sports motorcycles.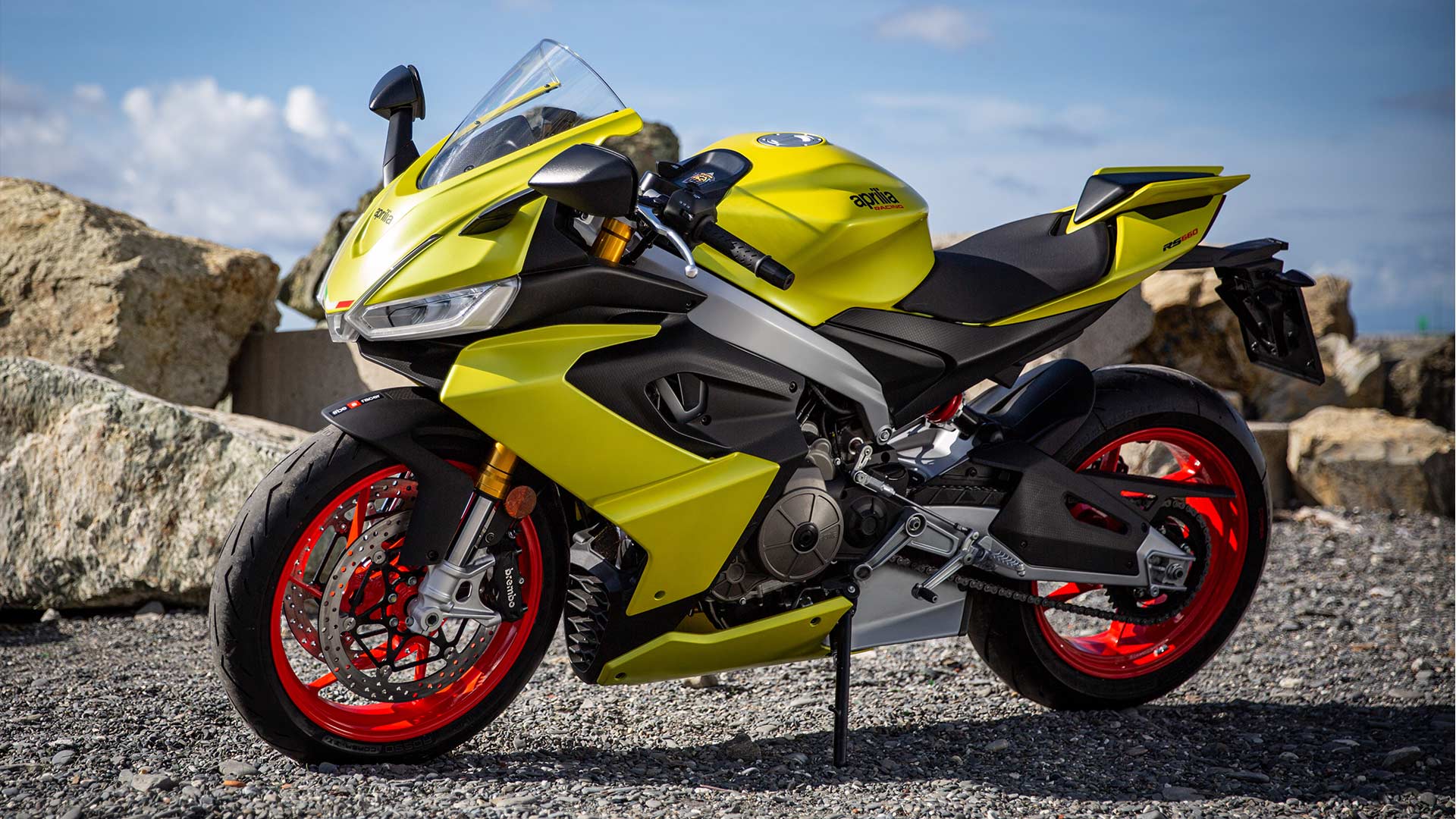 Videos